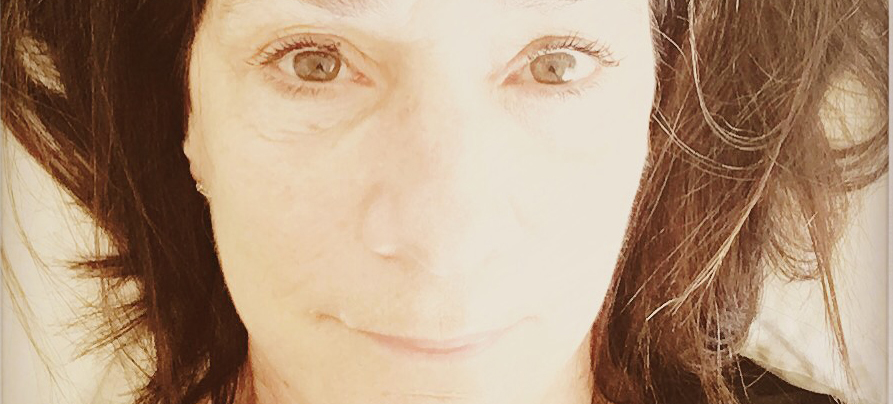 "To be a good human being is to have a kind of openness to the world,
an ability to trust uncertain things beyond your own control."
~ Martha Nussbaum
I've been talking with a friend lately about being human. How do we do it? and do it well?
It seems like a funny thing to talk about, but when you start to see how often we bumble things up – Â get things 'wrong', say the wrong things – being human can feel like walking through a quagmire.
We seem to be funny creatures – not just my friend and me (yes, WE are) – but all of us human beings. Sometimes, it just feels really hard to be here on Earth – vulnerable, soft-soul creatures walking around in fleshy human bodies.
Especially now. We're living in amazingly turbulent times. The rate of change makes my head spin. And I feel great grief with the direction we are headed as a species.
So how do we cultivate an openness to this world that feels so beyond our control?
We have to develop a practical, embodied relationship with the unknown nature of Life and we do this by becoming aware of and skilled in the expression of our own internal creative Source. We do so by becoming aware of our unique creative process and how to take action by being in direct relationship with this Source.
"To be a good human being is to have a kind of openness to the world, an ability to trust uncertain things beyond your own control, that can lead you to be shattered in very extreme circumstances for which you were not to blame. That says something very important about the human condition of the ethical life: that it is based on a trust in the uncertain and on a willingness to be exposed; it's based on being more like a plant than like a jewel, something rather fragile, but whose very particular beauty is inseparable from its fragility." ~ M Nussbaum
When you are rooted in the firm foundation of your creative Source, you can trust in the uncertain and have this willingness to be exposed.
I like Nussbaum's analogy of being like a plant – or a flower -Â "something rather fragile, but whose very particular beauty is inseparable from its fragility."
This is what I've been writing about for years here at UnabashedlyFemale. This beauty. This fragility. This tender softness of our human souls. To be human is to be flesh and soul. It is vulnerable.
And yet, this vulnerability is so much stronger than we think, because the main qualities of our creativity – our sacred nature – are strength, will, joy, intuition, love, compassion, generosity, caring, and power. Consider these qualities. The more we will our vulnerable, soul-soft, felshy selves, the more these qualities come to the fore.
When we live in a dynamic relationship with our own creative Source, we become reacquainted with these qualities of Being that we have mostly lost touch with from living out of fear and self-protection. It is by entering into this direct relationship and living it in the world that we remember these qualities – that we remember who we are and what we are made of.
Trust is the very important piece here. We have to learn how to trust again. And what is it we must learn to trust? Ourselves. The uncertain and unknown. And our capacity to meet whatever comes. We must relearn how to trust our relationship with Life, and with that comes relearning how to trust our relationship with other human beings – and really humanity itself.
Nussbaum writes that "Being a human means accepting promises from other people and trusting that other people will be good to you."
But, if we no longer trust other humans (and ultimately ourselves, meaning our relationship with the unknown) then our life "is not a human life any longer."
Here's the part where it gets dicey. There are people in this world, right now, who wish to do us harm. How do we stay human in a world where other humans want to destroy life? How do we be a human being in today's world where so many humans are violently against each other, and against Life? My answer leads me right into the unknown because "I don't know." And, I do know we have to find our way back to our humanity or we will not survive.
[Edited to add: And I do know we must see the highest in every human being, meaning we must see the Source that is within them, even though we meet their actions with our own appropriate action.]
I can honestly say that trusting the unknown has been one of the greatest challenges of my own life. I've fought it. Yet, I am completely in love with the mystery, with the creative process. I think I am not alone in this dilemma. We love adventure but we also do not like to lose control. Yes, we are funny creatures.
I agree with Charlotte Du Cann who writes,
"I realise we are not in a political crisis; we are in a spiritual crisis, an existential crisis. We don't know what it means to be human anymore. We have lost contact with the meaning of time, our presence here. "
If our fear of each other is causing us to lose our humanity, then you can bet this is a spiritual crisis, an existential crisis. Our being human is directly tied to our spirituality. To be human we must be in direct relationship with the Source that gives us life, the Source of our creativity. We must be in dialogue with the Source of this great mystery, which means trusting the mystery – out there in the world, inside within ourselves, and within every other living being.
It's all really very practical. The unknown is a fact of life. It is when we deny the facts of life that we've lost touch with the real.
If we are going to be agents of love and change, then we have to trust that which IS love and that which is the source of change.
***
Just next week, I open registration for my new course R I S E. This course is the culmination of my teaching over the past decade plus. The core of the course is the curriculum I teach at Stanford, and the same curriculum I taught when I worked with families directly affected by 9/11 and people directly affected by the Sandy Hook tragedy. It is the work I teach in companies. Originally offered to MBA students at Stanford for 25 years, it is powerful work.
I've named it R I S E because it is time to rise up. It is time to bring all of our knowledge, experience, and purposeful intent to create a more humane world. The beauty of R I S E is that it offers a practical and potent container to support YOUR work in the world. It gives you the interactive experiences, tools, and practices to come to know your own creative source so you can meet any challenge you face as you R I S E in this new year. We truly are facing a time of challenge, but at the same time we are facing a time of possibility – pure possibility.
When we R I S E to meet our challenges, we discover who we really are, we discover the vision we hold inside, and we discover the deep capacities we've been gifted with. R I S E will give you an amazing foundation from which to meet any challenge and opportunity, and living our challenges is how we discover who we are and what we are capable of.
Registration opens the second week of January. Sign-up for my newsletter to be notified.