"God is voluptuous and delicious." Meister Eckhart
On my recent trip to Ireland, this understanding became more and more clear…that God is indeed voluptuous, delicious, fertile, fecund, and oh so full.
…

The beauty of Connemara brought me to tears. The skies are wide open. The colors of the land entranced me. The sheer magnitude of the spirit of creation seeped into my cells, showing me the sheer magnitude of what I really am.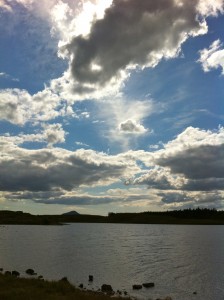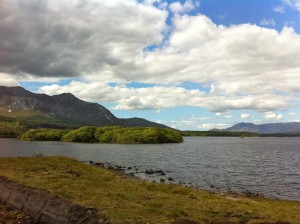 …
The Burren is stark land, and yet in its own way, also delicious. God and Goddess do not discriminate in their fullness.
The ephemeral grows alongside the enduring.
…
Look at these ancient symbols of the Goddess we saw at the Celtic and Prehistoric Museum on the Dingle Peninsula. This museum was amazing in the artifacts it houses, as well as the sheer humor and delight of the owner, Harris Moore. He dated these artifacts at around 6,000 years old.

The Goddess, according to some, was the way for ancient people to have some kind of understanding of this fecund, voluptuous nature of the creation they lived in.
Many of us learned of God as something more severe, judging and stern. Open your eyes to the voluptuousness of God and Goddess. You don't have to be in the wild western land of Ireland to experience this aspect of the Divine.
You are this voluptuousness, this deliciousness, this divinity, living and breathing in your female body.