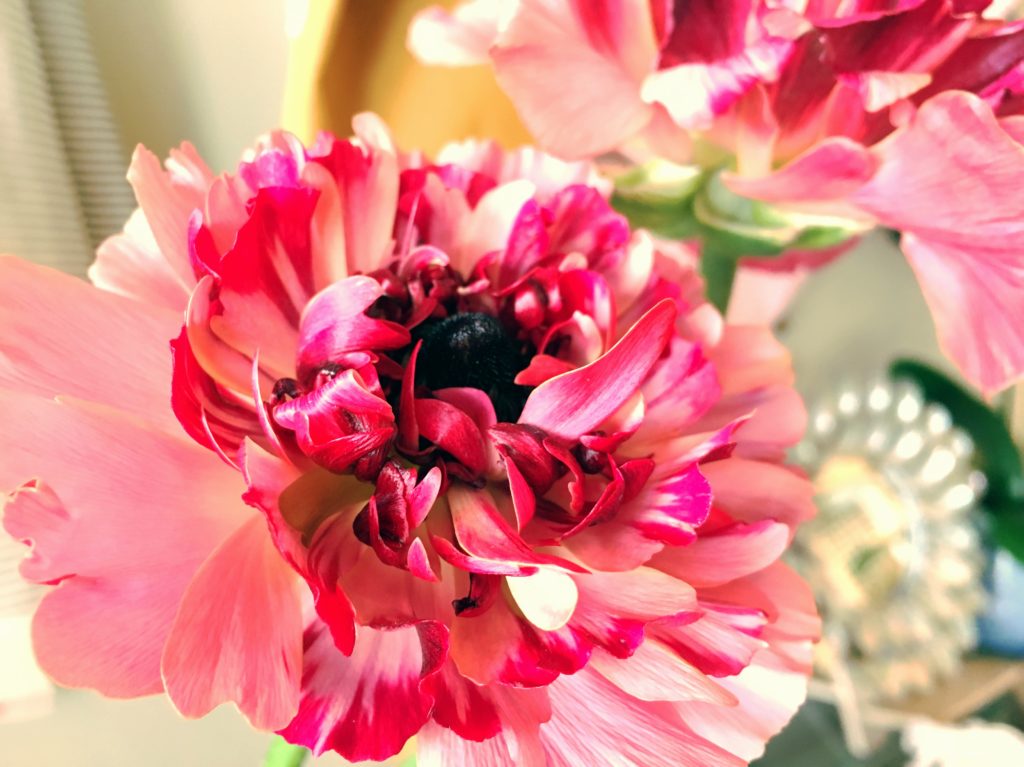 when you are struggling
in your
writing (art).
it usually means
you
are hearing one thing.
but
writing (creating) another.
— honest | risk
from salt, by nayyirah waheed
We all receive what wants to be created through us in different ways. As a writer and creative, I get images and a sense of what wants to be written/created. I can feel it, but it's rarely clear. But even then, there's always enough to begin, enough to take that first step.
That's really the most important piece. To take that first step. To begin.
But what happens along the way to cause the struggle?
I was talking to a friend today about writing. We were sharing with each other about our writing process and how hard it can be sometimes to put words to what we 'hear' or 'sense' wants to be written.
I usually get a sense of the writing that wants to come. Sometimes it comes in images, other times I 'hear' something. But to write and create, my mind has to communicate what I sense, see, and or hear. Something deeper than my rational mind, the unconscious, is showing me the writing in its own way, but my mind must take that and put it into words. My mind must communicate the creation into form.
Sometimes I've noticed that my mind has a hard time doing that because there's too big a gap between what I sense and what my mind can translate into words. So my mind fills things in as best it can and what I end up with isn't at all what I sensed or heard. I've lately found myself sitting here at my laptop, fingers poised to write, while my mind attempts to find the words. It's such an interesting thing to witness in the moment because I am aware of a felt sense of frustration within me – seeing/hearing what I'm trying to write and then trying to find the words and phrases that capture it.
Sometimes, too, the writing just flows. There is no gap. The mind is open and free enough that there is no separation in me, the one who is writing. There is only writing.
And then other times, I notice that my Voice of Judgment (VOJ) jumps in almost immediately, judging and criticizing what comes even before the mind gets it down on paper. It's like an immediate judgment of what comes. It's crazy how fast the VOJ can grab a hold of the steering wheel and take you right off course.
But really what I want to do is communicate what I am hearing and sensing. That is all I really want to do. It's easier for me through photography (the image above) and dance. I don't edit. There's no judgment. There's only the expression. But writing has been harder for me to lose the VOJ, the editor that wants to edit before there are even words on the page.
Can you relate?
We want to get it right but so often we come up short. It's the mind somehow thinking it has to 'make it happen', which is really way beyond its job description of simply communicating. It's trying to play 'Soul' rather than letting Soul be Soul and being, doing what it was created to do.
I've found that writing regularly helps to shorten this gap. A regular writing practice helps the mind get used to the practice of writing what it receives.
And, what I've found always brings me back to writing more naturally and effortlessly is writing about what brings me joy, or what I love, or what I care deeply about. If I'm trying to write something because I think it is what others want to hear, I never do so with much ease. I struggle to get the words out and once I do the piece can feel stilted and tight. And after writing it, I do, too. Because I've left Soul by trying to make it happen.
But when I write something that brings me joy or pleasure, then the writing flows. The soul can be heard and felt. When this is true, Soul is so close. That's also true about writing in my Writing Raw groups. I love diving into writing when I'm surrounded by that sisterhood. Just the energy alone of the circle is a big support. And in these circles, we write from deep within, from the texture and beauty of Soul. We write directly out of the deep and vast ocean of Mystery. But you don't need to be in a circle. You can begin to deepen your own practice of entering into this deep and vast mysterious ocean that is the source of all that is created.
…
We are so deeply interconnected through something much greater than any one of us. When you write what brings you joy or deeply moves you,  and you faithfully express it as you hear it, you move those who feel a similar way or need to hear it, or something else related. There is a connection. There is a correlation. We do meet our audience through our words but not in the way we 'think' we are supposed to.
Something greater than any one of us connects us through the deep place of love within each of us. It is this that drives creative expression. It is this that we honor when we write what we hear. And our writing becomes so much easier through this honoring.
…
Thank you to nayyirah waheed for her poem, available in her profound book of poetry, salt.  And thank you to Tanya for reminding me of this poem.