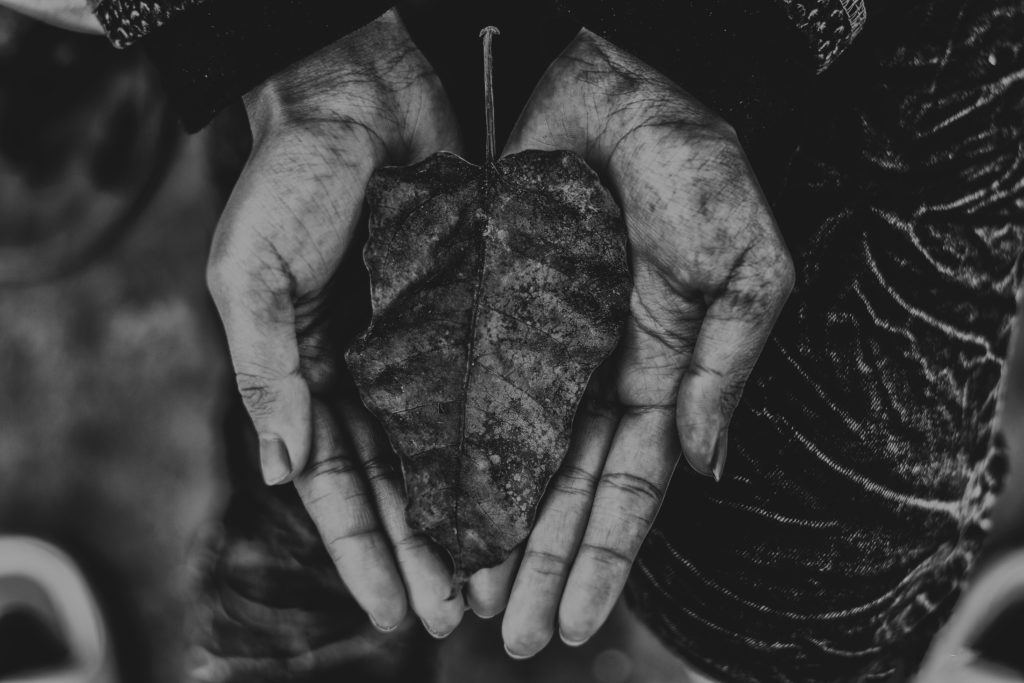 Photo by Ullash Borah on Unsplash
Everything within is also outside. Everything outside is also within. In reality, everything is almost all space, so the lines of distinction we believe are so solid, like the line between our own body and the rest of the world, are not. Which means, everything we feel and sense and experience within is also outside. And again, everything we feel and sense and experience outside is within.
As within, so outside.
This is a helpful way to understand why how we see things outside of us impacts how we see things within us. And again, vice versa. How we see things within are how we see things outside of us.
What I am going to share might be triggering. If you begin to feel something and it doesn't feel good, please consider passing on the rest.
—
I want to share a scenario about power and victimization and how we can be impacted by the force of being victimized. This is told from the perspective of a child, adolescent, or adult in relation to someone bigger, stronger, more powerful, and more aggressive. It's told from my perspective.
When there is an imbalance of power – physically, mentally, systemically (cultural and/or familial)- and we receive the energy of aggression into our physical, emotional, and energetic bodies, the psyche responds by attempting to protect us in the moment as well as from future harm. The outer dynamic becomes imprinted within. Big, powerful aggressor out there, less powerful self in here. While the event itself comes and goes, what we make up about ourselves and others in relation to the event becomes not only the story we project onto ourselves, the aggressor, and the world and our place in it, which is how our psyches form meaning.
We are taught that victim consciousness is weak and are told, over and over, 'not to be a victim' or 'don't play the victim' as if it is some sickness we have to eradicate. Rarely, though, do we say the same thing about being the victimizer. How often do you hear people say to you, 'don't be a victimizer' or 'don't play the victimizer'? In a culture that celebrates 'power over' and strength, and fears being powerless, we are lopsided in our exploration of how this dynamic between these two poles is affecting us. It isn't an either/or thing, but rather a both/and dynamic.
Back to the above scenario. What can happen when we are victimized is that our own inner-victimizer (we all have one) turns on oneself since through the power imbalance the imprint is one of being harmed. The inner-victimizer becomes the self-punisher out of self-preservation because this person cannot exercise the animal/human response to fight back. The fight turns to oneself. As a form of protection, we then develop a habit of harming self, punishing self, using our own power on ourselves to keep ourselves small, which means safe. The cycle is set so that even when we grow up and/or come into a more balanced power dynamic the unconscious habit is in place and we habitually continue to behave from the more powerless place – until we wake up.
All of this takes place mostly in the unconscious. We aren't aware we are doing this until we are. We often don't even see that we do it, but only see the effects in our lives.
The systems we live in give power to some over others, meaning we learn at a young age that we are either in the power group or not, be that male/female, white/Black, etc. Our psyches develop accordingly. And then when an event happens, these conditioned dynamics play out.
Here's the thing. We must realize we all contain these poles – victimizer, and victim. When we are unconscious to this and to how they play out within us, we are unconscious to how they are playing out in the outer world. As within, so outside. If we have learned that we are part of a group in power and we learn to be comfortable with our inner-aggressor, we have a certain internal dynamic between our inner-victimizer and inner-victim, the former becomes more positive to our psyche and the latter more negative. We allow our victimizer to be in the world, sometimes in very subtle, and sometimes in not so subtle, ways. And we push the inner-victim to the shadow.
If we learned that we are part of a group that is not in power and we are not comfortable with our own aggression, we then have a different dynamic within where our inner-victim becomes dominant and our inner-victimizer is relegated to the shadow. In the outer world, we play this out by being accommodating, and sometimes even collapsing when we're facing difficult challenges. The victimizer doesn't have to be a person – it can be perceived to be 'life'. Remember, we project our inner world onto the outer world. So in the scenario, what was a person victimizing the young person becomes projected onto the world as the world at large and all people who trigger this inner dynamic.
So what's the point of all of this?
The other day, I came to see my own inner world very clearly. I saw how the events of my younger life caused my own inner-victimizer to go into the shadow where it was relegated to a reign of terror in my psyche, becoming a vicious attacker toward my own sense of safety, worth, and ability to stand strong in the face of perceived trials in life. I have been one of those people who collapse out of the fear of others' judgment, shaming, humiliation, and condemnation. It's not easy to say that here, but I believe it will be helpful to you and others. Here is why.
When I saw how my psyche was set up and really took it in and sat with the truth of it, I was finally able to acknowledge how vicious my inner-victimizer is toward me and how painful that is. How there is a deeply sad and hurt part of me that has had to tolerate these attacks for most of my life. And, I acknowledged that I have been living from a big victim pattern. I have fought this. I knew I had been victimized but IÂ thought that if I acknowledged that I carried that pattern then I had to deny the experience of victimization. But this is where I've been wrong for so long. It's one thing to have an experience. That is real. It happens. But if we don't acknowledge how it affects the psyche's development and how we then play that out, then we stay stuck in not only victim consciousness but also our own victimizer consciousness as well, however it navigates the inner/outer world, whoever it victimizes, within or outside.
Again, this is true for the victimizer. The same cycle plays out in some way.
When I was able to see them both and truly be honest with myself about it all, something big released and I felt a peace that was profound. A friend mentioned that it was the peace that comes from bringing the polarity to rest.
I saw and took responsibility for the way my own mind has terrorized me my whole life. I learned I couldn't let it out toward others. That I had to be nice and good, rolling over for those who'd learned to be aggressive and powerful. My inner aggression had to go somewhere and it was pointed at me -although it would come out in fits and starts.
The inner-aggressor/inner-victimizer polarity is simply our own personal essential power that has been taught to behave in a conditioned, habitual way – against others, away from others. It's our fight or flight response playing out within and without in various scenarios. It's playing out in the real world and in each of our lives in so many different, destructive ways. But, most of us are not holding them both, not seeing them both, not taking responsibility for both.
Healthy is when we can come to an inner peace between these poles, embracing them both, seeing that we have both within us. And if the feeling I felt and am feeling of both peace and true power from within is any indication, then when enough of us do this, we will know a great deal more peace in the world.
Think about it. Who we see as so powerful in the world, using their power over others in ways that are so harmful not only to others and the world is harmful to them as well; there is an inner-victim that is suffering inside of them. There's a war going on like there is for those of us who tend toward the victim side.
The point of understanding this is to see that we all have this war going on inside of us between victimizing and being victimized and the pain of it is excruciating.
The war we see out there is the war going on inside. The war we finally allow ourselves to SEE AND FEEL inside is the war going on out there.