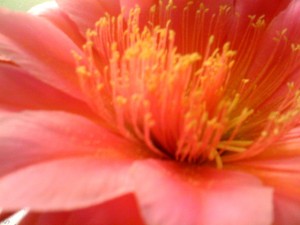 Beginning in 2003, I had the honor and privilege of working with many women and men of Tuesday's Children. These women and men were directly affected by 9/11, losing loved ones that day.
In my role as coach and teacher, we journeyed together through two different courses I taught: one on personal creativity and how to go back into life more vibrantly and authentically by tapping into ones creativity; and the other a dating and relationship course, From Alone to Alive, that utilized the same concept of personal creativity, while adding the concept of opening one's heart fully to life and love again.
Each year on the anniversary of 9/11, I remember each one of these courageous human beings. Their courage, gentleness, resilience and willingness to be fully alive again never ceased to amaze me.
Over those years, they discovered a determination to share with, and give back to, the depths of their wisdom and heart.
What I learned from them is this ability to be fully alive to one's own pain, heartache, and understanding, and to transmute these qualities into active service to others. Most of us shy away from the pain of our experience, believing it will be too much to bear. But, it is by directly opening to this experience, that we as human beings can transmute our own individual heartache into a powerful presence. It is in this presence that we can truly be of service to others, both individually and collectively.
With love, gratitude, and deep respect, I send each of you love from the depths of my heart.
photo by Julie Daley