Wherever a dancer stands is holy ground. ~Martha Graham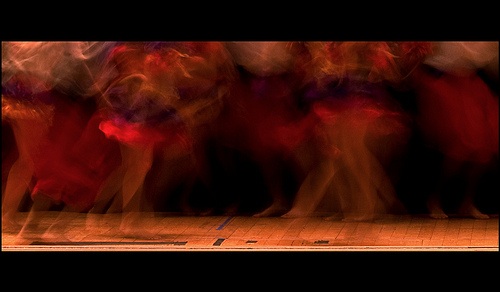 On the dance floor, something there is an opening for movement, for something to move through me.
It is a holy act.
I began to dance the 5Rhythms nine years ago. The practice has changed my life. It has moved me deeply. It has been a midwife to the rebirth of my soul. It has been the container for the natural move toward wholeness within me.
As a child, I was a figure skater. I skated from the age of seven to sixteen. Looking back, if my mind body connection had been as vibrantly alive as it is now, skating would have been such a joy. Instead, it was always something I felt I had to work hard at, but not hard in a joyous way, hard in a "I'll never be good enough, so I have to prove myself" kind of way. As a skater, I was never in my body. I was uncomfortable in front of the audience. I was shy. I was stiff. I loved skating, and disliked performing.
When I dance, the performer leaves. There is no performer. There is only the dance and the music, and even when there is a dancer, she isn't performing, she is joyous in her expression.
I think of dancing in life. How living from the dance could hold just such a shift in everyday life. Dance as the simple, yet profound, metaphor for living my life. Moving as the Mover moves me. Feeling the song that's playing and surrendering to it, rather than complaining if I don't like the song, or attempting to take over the DJ's job.
Image by normalityrelief shared under CC 2.0
Some rights reserved