Today is a day of celebration!
A day of celebrating women's voices being heard, trusted, scribed, and released. We're celebrating Amy Palko, and her new book of poetry, From Revolutionary Lips.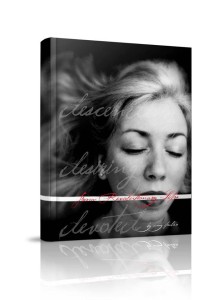 Today, I hosted a Live Google Hangout with Amy so we could talk about her newly released book of poetry (the recorded video is below), and about the revolution itself, a revolution of descent, desire, and – following Lilith's example – leaving the confines of a systemic structure that is too small to hold the power of the feminine as she truly is.
During our chat, we talked about many things, including poetry that comes from this deep place within, what I call writing raw; how to compassionately get your work into the world in the way that is kind to you and that calls upon your sisters to help bring your voice into the world; and how we as women are mirrors for each other, and as we uncover aspects of ourselves that have been veiled and exiled, and shine them into the world, we offer a clearer image of who we all are as Woman.
You can purchase From Revolutionary Lips at Red Thread Voices as an ebook or MP3s.
Amy Palko is the creatrix of Red Thread Voices – a publishing house that aims to offer a home to the voice of exiled feminine.
She is also a goddess guide, poet, photographer and lecturer whose work has been featured internationally.
Amy lives in Edinburgh, Scotland with her husband and three teenage children, in their home that overlooks the deep harbour, and the wide mouth of the River Forth as it opens up to swallow the cold waters of the North Sea.