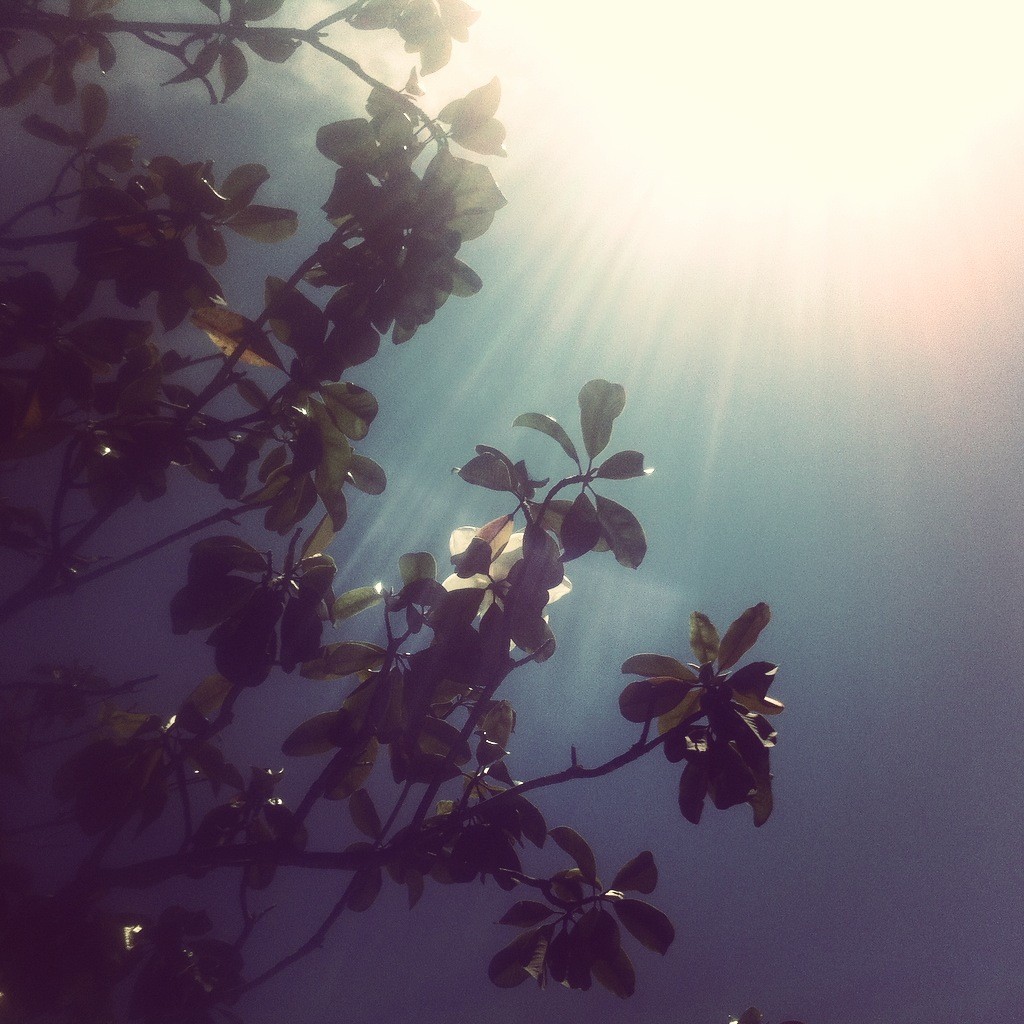 ~~~
Small, elderly, and frail-looking-but-not-acting, she darted past me on the ashram's dirt walkway.
She almost knocked me over she was in such a hurry. As she bumped into me, I almost lost my balance. Immediately, she stopped and turned to me. Her big brown eyes were overflowing with love and a gentle request for forgiveness. Her eyes said everything. Mine answered in return. Yes. Of course. Forgiveness. Then, she handed me a card. A small card, like a business card. But this one was different. It had a message, a message from Amma. We were in Amma's house after all – her house in Kerala, India.
As she watched me, intently with those big brown eyes, I took the card and read the words.
"Grace is always falling like rain. You just have to open to receive it." ~ Amma
I read them again. And then I looked back up at her…but she was gone.
I stood there for what was probably a few minutes. In that moment, I needed grace. I was homesick and a bit overwhelmed with everything that India offers. I wanted to feel comfortable, and I was feeling anything but.
As I stood there taking in the dusk light and the many people scurrying across the ashram grounds, I could feel, even if just slightly, a sense of the grace Amma was speaking to. I could feel presence. It was faint, like a small window had been opened to a world that has always surrounded me even if I was unaware of it.
I kept that card with me throughout the rest of my time in India. I brought it home with me, back to the States. Somewhere along the way, I lost the card, but I've never forgotten the message.
~~~
A window into grace became a doorway into grace; and, eventually a world of grace.
Just the other day, I was speaking to two women about the spiritual 'work' each of us has done over the past many years. The three of us share similar patterns of feeling like we must work really, really hard to heal; that it is all up to us; and, that we never think to ask for help. I was telling them about some of the really powerful work I've been doing lately. I've been so grateful for the openings and awakenings I've been experiencing. And, it can be really deep, emotional work. It can feel hard, and yet I have this determination to get to the bottom of it all.
There's this quest to go all the way in, all the way through. Trauma (the trauma of life) can cause us to disassociate, to leave, to go numb. I went numb a long time ago, and I stayed numb until a death woke me up, and then another death, and another death.
In my thawing, I've developed a fierce determination to not isolate, and to not continue to live in world that feels so separate. But, sometimes that fierce determination also comes from a  belief of having to do it all myself, and a belief that it will and must be hard.
One of the women looked at me and said, "You know. We can ask for grace."
We can ask for grace.
~~~
Two days later,
I was dancing as I do on Sundays. Toward the end of the two-hour moving meditation, I remembered her words. In that moment, I was so open, so vulnerable, so ready. And, in that moment, I asked.
I asked for grace.
Five days later,
Grace came. The details do not matter. What mattered enough to share with you is this:
When grace rained down upon me, I wept because for the first time in my life I truly knew what it felt like to have love pour itself into me, over me, and through me, without having to 'earn it'; without having to feel unlovable, lovable, or something in between; without having to believe in some way that I was deserving, without having to feel I was broken in some way.
I have felt love fill me before. But this time, what was extraordinary was the quality of love. It was love that gives with a clear feeling of asking for nothing in return. There was a clear sense of the unconditioned nature of love.
There was no duality present – no conditional/unconditional duality.
There was no sense of exchange. There was only a pouring out of itself.
What I did have to do was open to receive love's rain shower.
What I did have to do was allow myself to be loved – completely and utterly loved – to no longer push love away, to truly feel love and loved. Once I did, I could no longer argue with love.
Grace is love without any demand in return. It comes and pours itself over you. It graces you.
Grace washed over me and through me. Like waves, it came and poured itself into me. Waves and waves of love, each given completely. As it washed over me, I could feel, and finally see and know, how love moves.
Love gives of itself without asking for anything in return.
Love gives of itself.
And in receiving this grace, this love, something in me did die.
What died was my argument with love itself.
There was no argument left; there was only love.