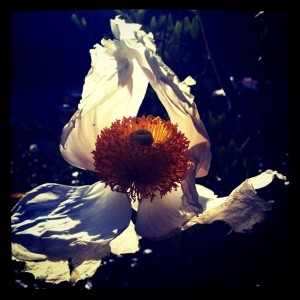 What do you want?
What do you really want? That is what you will get. Not what you think you want. What you really, really, really want. If you really want what is true, it's its own protection. ~Adyashanti
I listened to these words last night as I was working. I like to listen to Adya's satsangs, just taking in his words and the transmission that comes through them.
I have a sense these words wove their way through me last night as I was sleeping, because in meditation this morning, I could see how deeply ingrained my thinking is to choose something that will please others, get their approval. It is fairly unconscious still…until now. I could clearly see it this morning.
And so as I noticed this, I wondered, "Do I even know what it is to choose what I want? Do I know what I want? Do I really know what is true for me? Am I willing to look, to know for myself? Am I willing to ask the hard questions?"
This comes down to being able to tune into this self, this being. This ego has been all about pleasing others (and of course the equal and opposite force of rebellion against that pleasing, but then that's much more under the surface, but not as under as it used to be).
This coming into oneself, trusting the organic flow from within, trusting one's own desires, is key to being an alive, creative being. And, it really doesn't care about pleasing. It doesn't know pleasing. It just is.
This flow doesn't push or fight to be known; yet it is always here. When my fingers type on the keyboard with tenderness, I know the heart is open and what is coming onto the page is coming with love. Sometimes when I write, there's a kind of forcing, or making things happen. And, of course, this comes out in the writing; even if the words don't say it, it can be felt.
It takes courage…
It takes courage to be wholly oneself in a world so quick to want to judge, control and dominate. Yet, there is no other way to live a life of integrity. At the end of life, I want to have been an intimate and reverent lover of Life…all of Life.
Perhaps, it takes love. A love, though, that is unlike the love we've been conditioned to believe is love.
Subtle degrees of domination and servitude are what you know as love but love is different; it arrives complete just there like the moon in the window… ~Rumi
Courage comes from the heart, as does love. There is a root in common to both.
And saying yes to Life is what is needed, right now. There are many forces that want to control and dominate this creative life within us, our hearts and even our bodies…forces inside of us and forces outside of us.
There are forces choosing money over life, when they don't have to be at odds.
Just this morning, a friend posted this:
…just heard from a project I have worked with in the past for women with mental health issues – they do such vital and beautiful work and all their funding is being pulled – so so sad and will lead to bigger problems in the long run – offering them beautiful art things to nourish them through this loss ….I don't want to live in a society that pulls the money right from under the most vulnerable – these are mums and it will have a knock on effect on their children.
What we value…
Yesterday, as I sat and enjoyed a cup of coffee at my local café, I looked out the window at the morning as it was unfolding. There was a man bringing out a hose to wash the sidewalk down in front of the swanky restaurant directly across the street from me. As he washed the sidewalk down, he consciously and graciously kept making sure he wasn't getting water on anyone passing by. He smiled the whole time he did his work.
For some reason, as I watched him, I thought of how we judge people by what they do. On most lists this man with a job washing the sidewalks would 'rank' fairly low on how valuable he is to society in terms of what he offers the world in his work. Yet, when I watched him he was diligent at what he does.
I thought about value and how deeply conditioned we all are to value certain things as better than others. I thought about what I really value, not what I've been taught to value, but what I REALLY value.
I value life. I value love. I value beauty, tenderness, and the truth. I value children and mothers and fathers. I value the heart and soul of each person. I value autonomy and community. I value doing work that comes from my soul. And, I value speaking up and out that which I've not wanted to speak.
These are what I choose to fill my life with, and what I choose to fill my work in the world. And I get to ask myself, how much am I honoring what I value? How willing am I to live what is true? How willing am I to know this love that arrives complete, just there like the moon in the window?
And, you?
What is true for you? What do you deeply value? Do you know what it is you desire that has nothing to do with pleasing or pushing against others? I'd love to know.