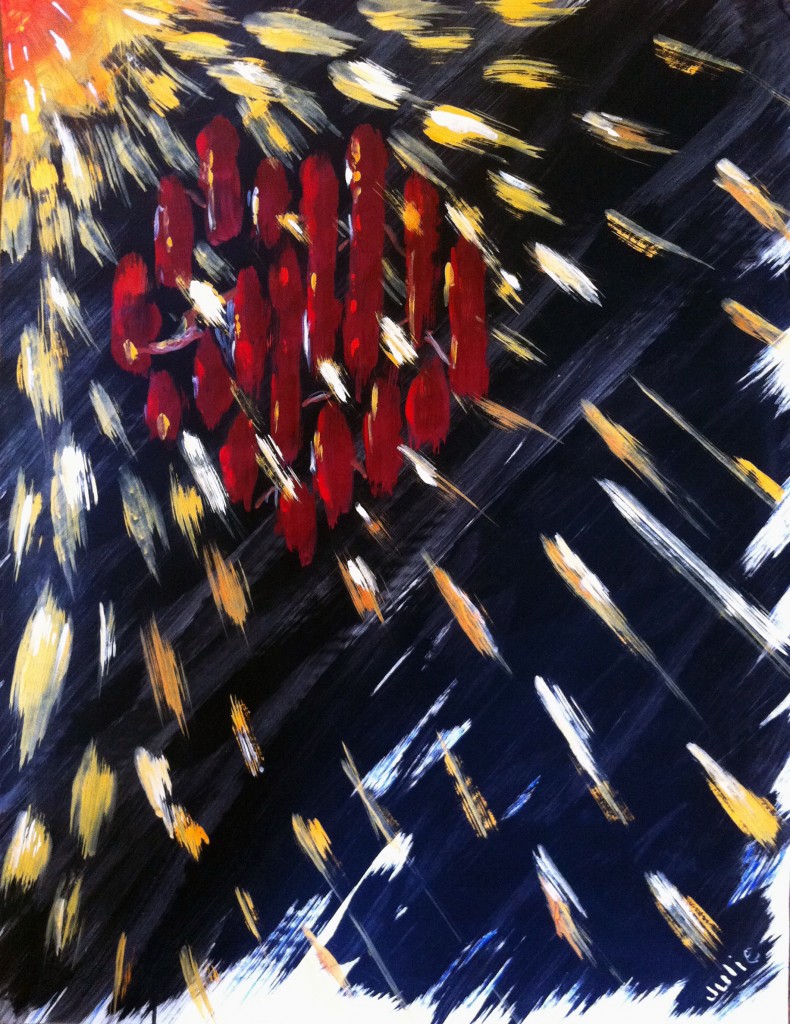 Coming to live the truth of who you are is not about becoming more of something, nor is it about fixing anything. Coming to live the truth of who you are is about stripping away the untruths that you came to believe about yourself.
I'm creating a complimentary guide for women and in doing so I decided to reach out and ask friends, colleagues, and readers to share their answers to this question:
What were you told/taught about what it is/means to be a woman
that you've since discovered is not true…and why?
I want to know, because I am clear that even though somewhere we KNOW these things we were told are not true, in our everyday world we are faced with the constant messaging that they are…and so as one friend wrote:
"Thank you Julie for the thought provoking question – my comment here would be – most everything that was shared here resonates with me – these things are not true – the confusing part is – we – or society lives or pretends for the most part they are true and hence we get confronted with them on a daily basis – we suck it up and quietly endure – or NOT!!!! : )"
There's been such a great response, and women have replied that they are really appreciating reading the responses, that I thought I would ask you, my loyal readers, the same question. You never know when something you share will spark an important insight for other women!
There are a couple of options for sharing your responses:
I've included the original questions and comments from both my Facebook page and my personal page here. You can respond directly in the threads if you'd like, and you can read the responses.

You can also reply here in the comments, sharing the untruths you've come to see.


And if you'd like your comment to remain private, you can send me an email at juliedaley (@) gmail (.) com or send me a private message on my Facebook page.
Please feel free to share the question with other women you know who have something important to add to the conversation.
I'll be collating the responses into a downloadable complimentary PDF.
::
This one caused my heart to break open, because it is one that took me a long time to heal in my body:
[that women are] "NOT made in the image of the divine."
As if this could ever have been thought, and taught, to be so!
I do know that it is helpful for all of us to become aware of this strong messaging we are bombarded with not only when we are young, but also on a daily basis.
While we may not resonate with all of the responses, reading them can help us have more compassion for ourselves, for other women, and for all people as we come to realize that both women and men (and of course young boys and girls) are being conditioned to believe so many untruths that keep us from living the truth that already resides in our own souls.
Thank you for sharing whatever you can! By naming what is untrue, we come that much closer to knowing and living the truth of our beings as women in this world. What we bring to the world, just as we are, is deeply needed in these times.