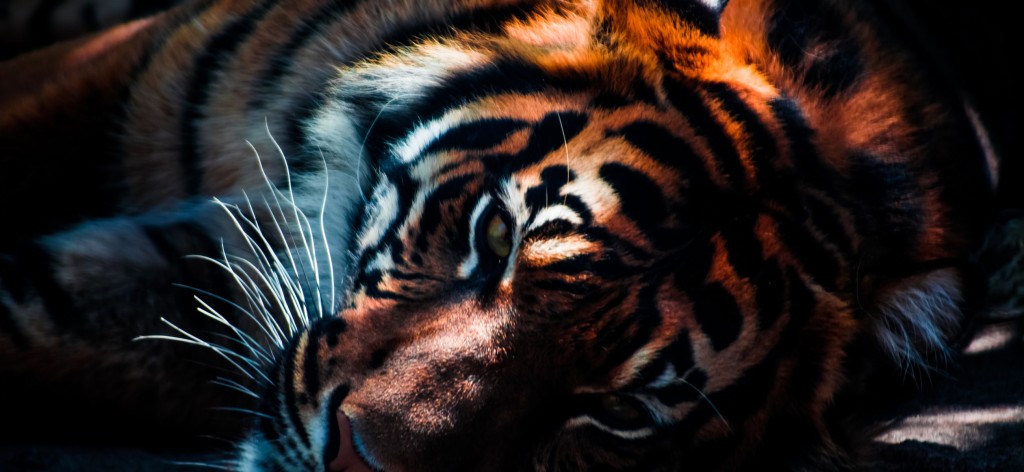 "The movement of love is that of a sacred thief, come to remove your clothing and your concepts, and to burn away everything that is false and less than whole within you. And when it is done all that will be left is a raging firestorm of creativity, sensuality, openness, warmth, and kindness. For this is what you are." ~ Matt Licata
I've often caught mere glimpses of her, this 'raging firestorm' within. Just the glimpses would freak me out. Afraid of this power, I've thought of this firestorm as something bad, some strange and frightening part of me. So, I've contained her. I turned my back on her. I cut myself off from her.
But, she never was something bad. I've been containing my own beautiful, brilliant, firestorm of a soul, the wilderness within my flesh.
One night a few weeks ago, I woke up, halfway, from a dream. I was in that in-between state –half awake, half asleep. I don't even really remember the dream, but in that halfway state, I heard a voice inside saying, "But I thought if I contained myself everything would be okay." I could feel a kind of surprise in this voice, a sense of feeling like what she thought would happen didn't. I could almost see her, this young version of me, with a look of surprise and sadness that what she expected would happen didn't happen, even though she had contained herself, held herself in, suppressed her own vibrancy. I could see her standing with her arms by her side, hanging straight down with her lower arms sticking out at a 90 degree angle yet pulled in toward her belly. She was containing her life force, my life force. She learned it well.
As I woke up from the dream, I had this sense again of feeling like I've been containing something frightening. Then, I had this flash of wondering what I would be letting out if I quit containing me. And then…
The next night before preparing for bed, I went into my living room to sit and meditate. As I walked into the living room, I suddenly sensed a very large presence, so big it filled the room. At once, I knew. This was my soul. I've never experienced it this way before. As I sat, I realized it was no longer contained. It was full and deep and palpable. This was me, but not the personality me, it was the presence that I am. Yet, as I sat, I felt distant from this presence. This was my own presence and I felt a distance from myself. Tears came. This distance was painful. And the fear was painful, too. But the greatest pain was realizing that I had done this to my own Soul.
For many years of this spiritual search, I've seen presence as out there, or up there, somewhere, and that a deeper knowing of presence would be by way of it coming down into the body. But in this moment, that didn't jive with my experience. The presence I felt was all around me, completely around me, but I was seeing myself outside of it, or up above it, or distant from it.
A long time ago, I made up something about my power and came to believe something about it. I could go into what that was, or is, but that doesn't feel relevant here. What feels relevant is my relationship to the power of this presence itself – I keep myself from it. Nothing I could ever have done would change the nature of what I am; but the beliefs absolutely shifted my connection to it. I turned my back on it. I came to believe, and then pretend, it wasn't there, so that I wouldn't be 'too much'.
Imagine the beautiful tiger above coming to believe that its power was too much, and then finding some way to disconnect from that power. Crazy, huh!?
It's been a few weeks between the part one of this series and this second part. It's been a time of experiencing great shifts in my relationship to this power, this presence. It's had to do with coming to see, and 'understand', how our childhood years, no matter the nature of our family life, are about trading in conditional love. As a girl, I learned to turn my back on my own soul, the source of this firestorm. Soul that is wild at its core. I made that choice. Painful. Painful to see. Yet, I made it to survive in that family life, in this culture. But, now, it is no longer offering survival. Instead, it is a painful loss of life force.
Ultimately, though, I am responsible for the choice.
Soul is animal. Soul is body. Soul is where body and Spirit meet. Soul is instinct and appetite, and wilderness.
God and Goddess are not above earthly life. They are infused through every part of earthly life. When I cut myself off from soul, I cut myself off from the wilderness in my flesh. And coming back into right relationship with this powerful presence means coming back into the deepest, darkest places within my flesh.
Can you relate? I write about my experience rather than trying to tell you how things are. It's the only way that I feel in integrity – by staying with my own experience, and in doing so, coming to honor my experience as real and valid, and offering a lens for you to also know that your experience is as well – real and valid, and so important to make known.
::
This is part two of a three-part series.
Read part one, here.
Read part three, here.