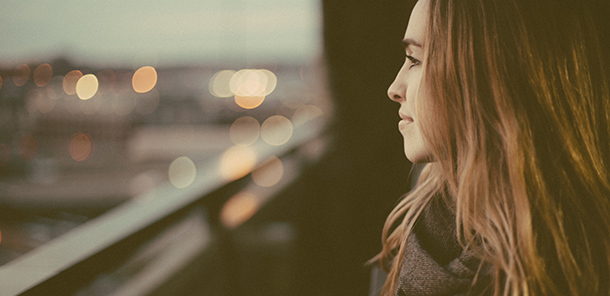 "…desire for expression lies deep at the heart of the invisible world. All our inner life and intimacy of soul longs to find an outer mirror. It longs for a form in which it can be seen, felt, and touched. The body is the mirror where the secret world of the soul comes to expression." ~ John O'Donohue
I remember seeing the advertisement for a teacher training. It was 2002 and I had just come through a tough period in my life. I'd graduated from Stanford just a year prior and had made some fumbling attempts to find work, applying to jobs half-heartedly. It was a year of feeling unmoored like I had no idea where I was going. Nothing seemed to capture my attention or fuel any desire in me. Looking back, I suppose I was depressed on one level, but more than that I was in-between lives. I'd lost my dear husband. I'd finished a huge goal of finally getting my degree. I'd become a grandmother. And, I knew I didn't want to go back into the work I had done before – the world of banking and information technology. Nothing had captured my desire until I saw this advertisement.
The teacher training was to teach 'Creativity in Business', a course that was offered for twenty-five years at the Stanford Business School. The word Creativity jumped out at me. It sent shivers of aliveness through my body – even a tinge of joy.
The business part was okay. There wasn't much there, but Creativity? Oh, yes!
I signed up that day and my new line of work was launched – even though it would be some time before I had a sense of what the work was to be.
Since that day fourteen years ago, my work has changed and morphed in many ways. As my new life unfolded, my work followed suit.
But, this word, Creativity. I've come to know it as something that is as natural as breathing. We are hard-wired, and perhaps soft-wired, too, to create. It's in our cells. It's in our soul. It is the nature of life.
Over these years, I've worked with many people who (at first) were convinced they weren't creative. Convinced. After the very first exercise I offer, they could no longer claim to lack this native ability.
We've been taught to believe creativity equals artistic talent, so much so that many of us are dying inside, our inner world becoming harsh and dry because this elemental need is going unmet. It is an absolute need we have as human beings, yet our current culture does not honor this need, and in fact, can make it very hard to meet it.
The thing is, though, WE are the culture. We can change the culture by changing how we are about creativity, not only within ourselves but also in how we honor it in others.
When we criticize, judge, and devalue one's creative expression, including our own, we are stifling this expression. When we do this, we kill access to the source of innovation and leadership we need to be successful in our own lives, as well as that which we need as a culture to make the great strides we must make in these times.
Creativity is the source of innovation and authentic leadership, and its expression is a deep source of joy.
Our creativity IS life's desire to live beyond itself.
If you are in a position of leadership where you influence and help craft work culture, pay attention to how free people feel to express themselves creatively. Creativity is what they do when they don't know an answer to a question being posed or a problem to be solved. It's how they navigate difficult conversations and relationships. It's how they collaborate with others. Do they feel free to share ideas without fearing judgment and criticism? Or are they silenced before the deep answer can come? These are all rich opportunities for one's soul to come forth, but soul won't when the fear of judgment and criticism shuts things down.
And, yes, outside of work, the same holds true. Notice how your home 'culture' supports creative expression. Is there a sense of possibility and discovery when things aren't known, or is there a fear of the unknown and a tightness about making mistakes? And, if you are a parent, how might you consciously encourage this need for soul's expression in your children?
When you come to know you are creative, truly creative, you no longer fear the unknown in a way that shuts down your capacity for expression. Fear might always be there, lurking on the sidelines, but creative confidence allows us to be in the place of "I don't know" with a faith and trust in your ability to bring something forth into form.
Soul IS the source of our creativity, and soul is intimate. It longs to be seen and touched. And it longs to touch. But, it will shrink back from harsh criticism. Trust, respect, and deep listening go a long way to encourage expression – both in yourself and in others.
Taking it one step deeper, knowing this need to express is at the heart of life can bring you closer to knowing and feeling this impulse within yourself. And when you do, you can trust in the same capacity in others. This is one of the most important leadership skills you can cultivate – the ability to foster a culture that encourages and supports creative expression both within yourself and in everyone you interact with.
The secret to doing so? Trusting that the "desire for expression lies deep at the heart of the invisible world". And to do that, we must trust in the invisible, inner life of soul itself.
Remember how I felt when I saw the word Creativity? ALIVE. I felt alive. That was soul speaking to me after a year of dark wandering. Ultimately, that is what we really want – to feel alive. So beautifully alive.