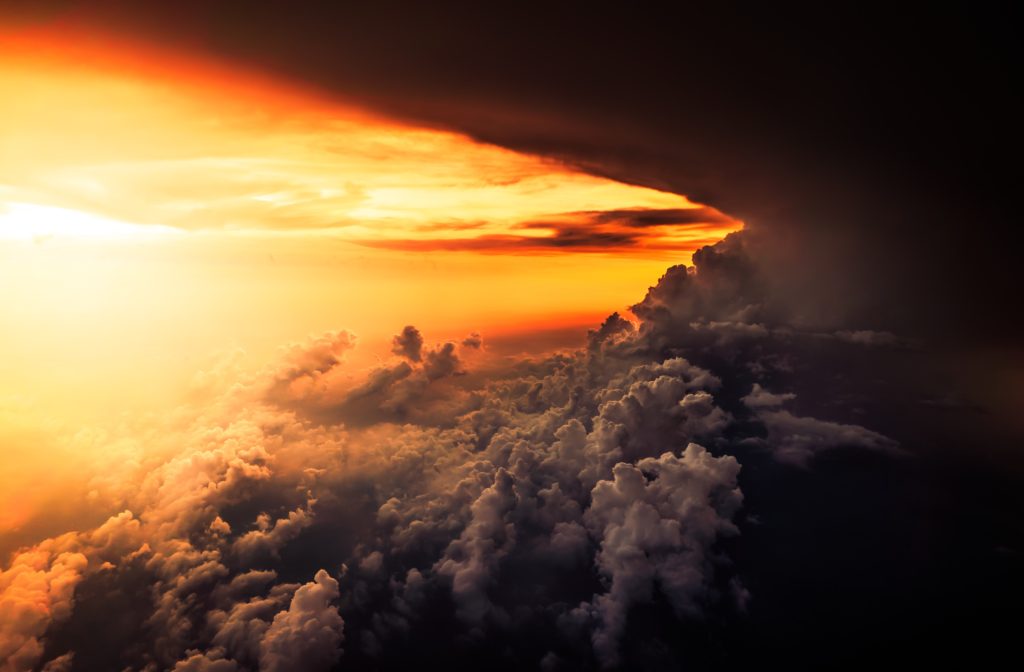 Earth, isn't this what you want: to arise within us, invisible?
Isn't it your dream to be wholly invisible someday?–O Earth: invisible!
What, if not transformation, is your urgent command?
~ Rilke
I begin this post with a quick exercise for you…
Take a moment right now to think of something you've done in the past week where you didn't know how you would do it. Let your mind float back to a time… There are many little moments when this happened. Pick just one. Think of the moment when you had the AHA! about how to do what you didn't know how to do. This moment when the idea came to you. Be with that moment for a bit to relive the experience.
You might close your eyes and do this exercise right now.
Now that you've thought about that moment, what did you notice? How did the idea come to you? Perhaps it was more like a 'knowing' than an idea. Was there a feeling of AHA!? Â Did you wrestle with not knowing before the idea came? Were you worried or anxious? And once you got the idea, where did it come from?
* * *
To do something when you don't know how to do it is an act of creation. It requires trust.
To do something new and innovative is an act of creation. Trust needed here, too.
To live a human life is a continuous act of creation. It is a continuous act of self-creation, moment to moment, yet you are not conscious that you are doing it. You're just living your life. But something deeper within you is conscious. It is guiding your unfolding.
To engage fully in this human life, consciously, takes an enormous amount of trust between you and this something deeper.
Really, to engage in any act of creation requires this trust between you and this something deeper.
We could call this deep creativity. To become conscious of this is to really get the sense that there IS this something deeper and you ARE already in a relationship with it – whether you are conscious of it or not.
You might not trust it yet, not fully, but trust me – it trusts you. This something deeper trusts you and knows you.
* * *
I write often about creativity and have for close to fifteen years. And, over those years I've been frustrated in doing so. You'd think I would move on to another topic. Right? But something in me is determined to change the narrative around creativity. Why? For a long time, I didn't really fully know why. But now I do. Now it is very clear to me. It has taken what's happening now in our world – great turmoil, the rise of hate and fundamentalism, and the undoing of the structures and systems for me to sit down to write this out…and along the way to understand it more fully.
There are a few different ways we think of creativity. Problem-solving. Innovation. Artistic talent. But, I actually like this definition from Dictionary.com:
…the ability to transcend traditional ideas, rules, patterns, relationships, or the like, and to create meaningful new ideas, forms, methods, interpretations, etc.; originality, progressiveness, or imagination…
How do we then transcend traditional ideas, rules, patterns, etc.? Or in other words, how do we get out of our own conditioned thinking and when we do what is it we are tapping into?
It is 'this something deeper'.
And, here's the thing. This something deeper IS the reason your creativity is unique. This something deeper is your deep Self. It is outside of conditioning. And it holds the potential of what is possible. It is out of this something deeper that the new can come.
So think back to the beginning, to the exercise I had you do. From where did that idea come? Â It came from within you. Yes, YOU ARE this brilliant source of creativity. You ARE creative. You live it in many simple ways each day and sometimes in big, flashy insights and ideas.
So why is this important now? If you think about how humans are acting and reacting right now, consider how original our thoughts are. Consider the nature of fundamentalism. Consider linear, rational thought. How creative are we being when we are stuck in the same old, same old? Life is always changing. Life is always flowing. Rigidty in thought and action is a way to try to control that which cannot be controlled. What we must do is learn to move and flow with Life, to rise so that Earth can arise from within us.
What we need are people – many people, all people, everyone – beginning to trust in this something deeper within them – within us. We need people who are truly able to open up to this creative source within because this is where the new will emerge from – the new world, the new way, the new expression of how we choose to be in the world as human beings.
* * *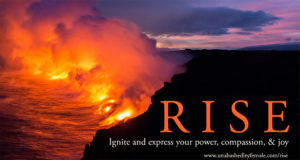 This is why I am offering R I S E, now. This course takes you into direct relationship with this deep creativity. It ignites and supports trust in this something deeper. It offers tools and practices to deepen into this creative source.
It awakens you to your potential and capacity to effect real change in the world.
I've extended the early bird price through Sunday, Feb 5th. Take a look. See if it's right for you. And, if you know of someone you think is looking for this, ready for this, please pass it on. I truly want those who are ready to R I S E in this way to join me. We begin February 14th, because we are Love arising.